This presentation is part of the "How to Breed New Plant Varieties: Imagining and Engineering Crops" series and describes how processing tomatoes are bred.
The recording will be available soon.
Original Broadcast: Tuesday, April 29, 2014
About the Webinar
Dr. David Francis from The Ohio State University will present a webinar on the breeding of tomatoes.
Find all upcoming and archived webinars »
About the Presenter
David Francis is a professor of Horticulture and Crop Sciences at The Ohio State University. Dr. Francis' research program aims to understand the processes involved in plant disease resistance and fruit quality while contributing to the applied goal of developing tomato varieties adapted to a humid environment.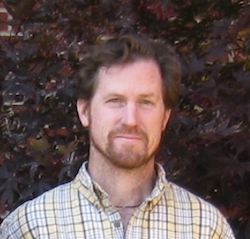 Resources
C. M. Rick Tomato Genetic Resources Center
Tutorial:  Germplasm Resources Information Network
System Requirements
PC-based attendees
Required: Windows® 7, Vista, XP or 2003 Server
Macintosh®-based attendees
Required: Mac OS® X 10.6 or newer
Mobile attendees
Required: iPhone®, iPad®, Android™ phone or Android tablet
Java needs to be installed and working on your computer to join the webinar. If you have concerns, please test your Java at http://java.com/en/download/testjava.jsp prior to joining the webinar. If you are running Mac OS X 10.6 with Safari, please be sure to test your Java. If it isn't working, please try Firefox (http://www.mozilla.com) or Chrome (http://www.google.com/chrome). The webinar program will require you to download software before connecting you to the webinar, so if you don't have administrative rights on your computer, you may not be able to do this, although you can listen in by phone. If you'd like to test your connection to gotowebinar in advance, go here.
PBGworks 1791