David M. Francis, The Ohio State University
This page provides the output for the single molecular marker analysis using ANOVA example. Two molecular markers are evaluated to determine whether the genotype of each molecular marker results in differences in disease severity in a BC1 population.
This module provides an example of using analysis of variance (ANOVA) to assess differences in tomato bacterial spot resistance due to molecular marker genotype (treatment effect) in a BC1 population.
The following links provide: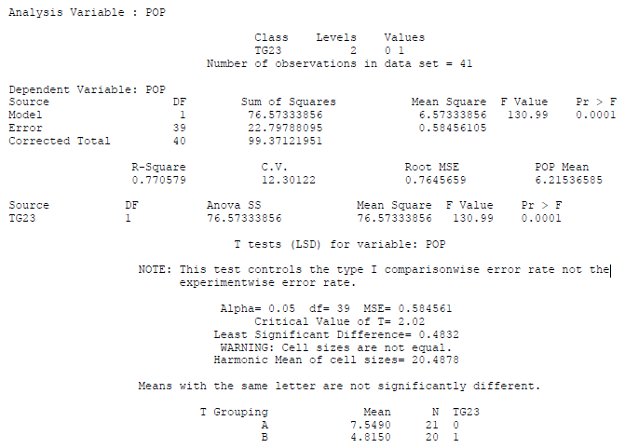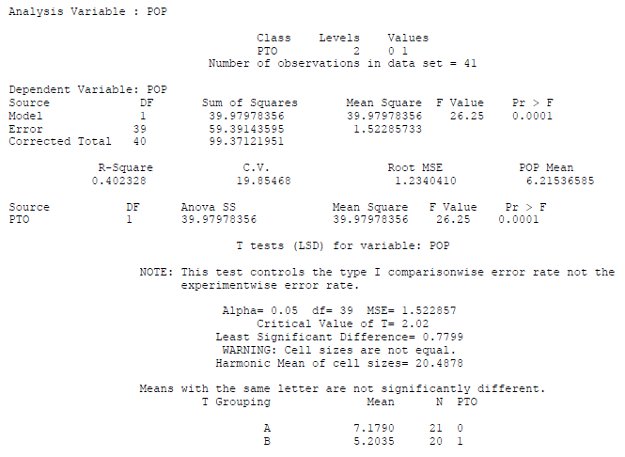 Funding Statement
Development of this page was supported in part by the National Institute of Food and Agriculture (NIFA) Solanaceae Coordinated Agricultural Project, agreement 2009-85606-05673, administered by Michigan State University. Any opinions, findings, conclusions, or recommendations expressed in this publication are those of the author(s) and do not necessarily reflect the view of the United States Department of Agriculture.
PBGworks 907