This presentation is part of the "How to Breed New Plant Varieties: Imagining and Engineering Crops" series and describes the breeding of cucurbit vine crops.
Part 1
Part 2
Full Recording
Original Broadcast Date: Tuesday, May 13, 2014
About the Webinar
Dr. Michael Mazourek from Cornell University will present a webinar on the breeding of cucurbit vine crops.
Slides from the presentation (pdf)
Find all upcoming and archived webinars »
About the Presenter
The overall theme of Dr. Mazourek's program is innovation of vegetables for adaptation for production in the Northeastern US and to be of improved quality and nutrition for consumers.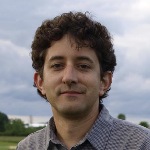 Resources
PBGworks 1795