This presentation is part of the "How to Breed New Plant Varieties: Imagining and Engineering Crops" series and describes the breeding of potato.
Original Air Date: Tuesday, May 20, 2014
Part 1
Part 2
Part 3
Full Recording
Presentation slides (72 MB pdf)
About the Webinar
Dr. Walter De Jong from Cornell University will present a webinar on the breeding of potato.
Find all upcoming and archived webinars »
About the Presenter
Dr. Walter De Jong's research centers around the genetic improvement of potato, both by conventional and molecular genetic means. Our breeding program aims to develop new chipping and tablestock varieties that are adapted to the Northeast and meet ever-changing needs of the regional potato industry.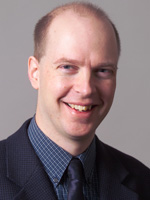 Resources
Dr. Walter De Jong's faculty page
PBGworks 1796