Original Date: Tuesday, June 3, 2014
Part 1
Part 2
Part 3
Full Recording
Resources
Download a copy of the presentation slides (.pdf)
About the Webinar
Dr. Kevin Murphy of Washington State University will present a webinar on the breeding of quinoa.
Find all upcoming and archived webinars »
About the Presenter
Dr. Murphy leads the barley and alternative crop breeding program at WSU.  Their goal is to increase the genetic- and bio-diversity of cropping systems across Washington State through the development of new cultivars and ecologically-rooted production practices.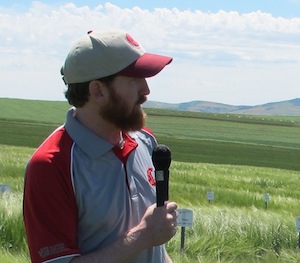 Resources
PBGworks 1797